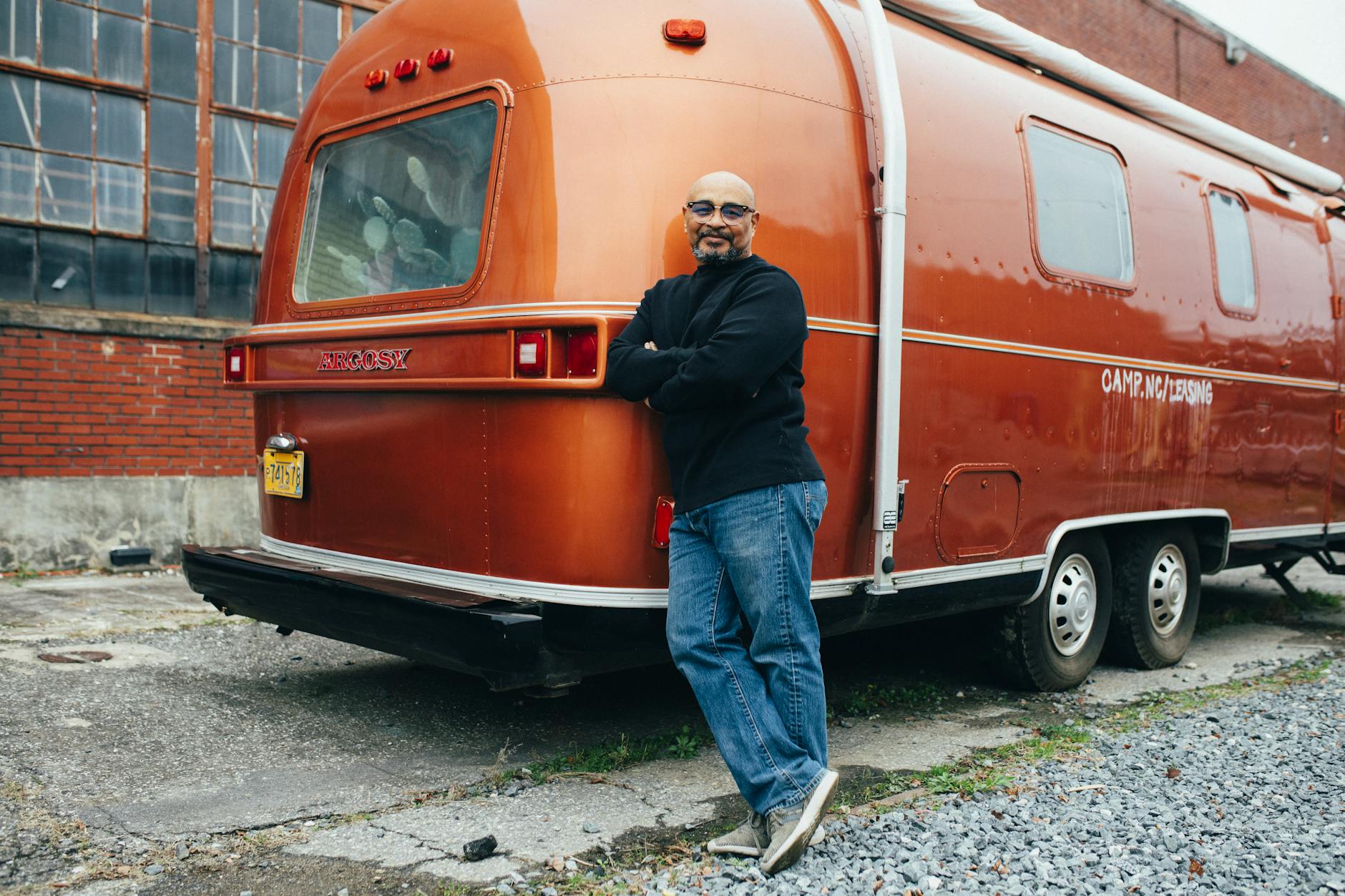 image source: Pexels
While driving down the road, have you seen one of those big amazing RVs roll past you? You may be wondering, "How much does an RV cost?"
Well, you will be shocked to know how many different types of RVs there are and how much an RV can really cost.
How Much Does an RV Cost?
There are so many options when buying an RV. When you break down the cost of a new RV, you will better understand what you are getting for at that price tag.
Do you think your family size is too large to use an RV? Think again. Some RVs can be just as large, and may even have extra pop out space to add even more room.
This is one of the reasons some customers may be shocked when they ask, "How much does an RV cost?"
Not only do you pay for the RV, but there are other costs associated with purchasing one. RV insurance, repairs if needed, and traveling cost are just a few examples.
CONSIDERATIONS BEFORE BUYING AN RV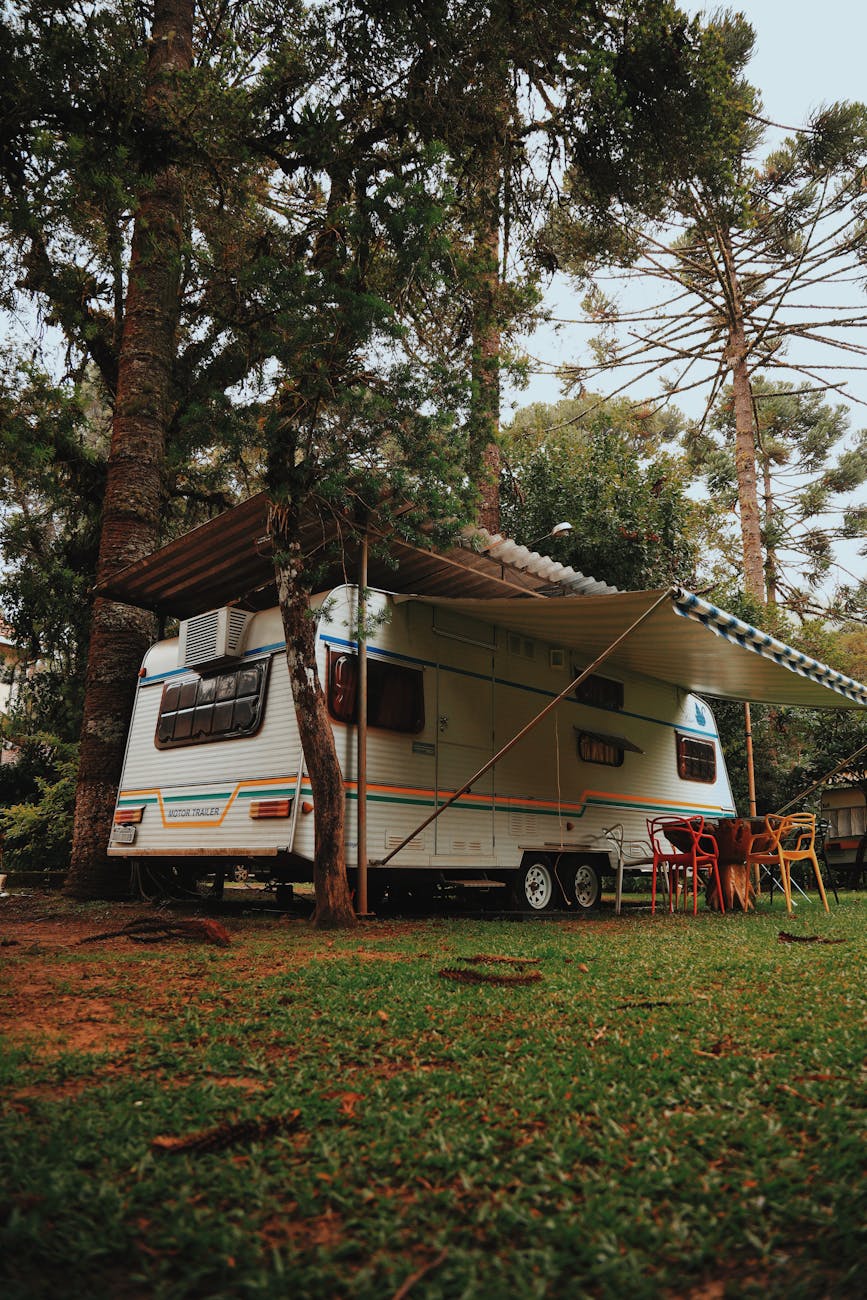 image source: Pexels
When you are buying your first home, there are things you must have and may pay a little extra to get. It is the same when purchasing your first RV.
For example, did you know an RV can hold a washer and dryer? Yes, you read it correctly, a washer and a dryer.
How awesome is that?
When you are traveling, you always have to stop somewhere to wash your clothes, unless you like smelling a little musky from time to time. If you buy a larger RV, then that problem is gone, now you can continue your vacation while your washer takes care of business.
Let's check out some of the other things you should consider:
THE BASICS
An RV is like a home on wheels, and some can come with everything you have in your house.
Every RV is different so you will need to decide a few things first before even getting into the extra perks.
YEAR OF RV
When buying an older RV, you may feel like you are getting such a great deal, but are you really? Some times if you buy an older model on an RV lot, you will get a great price but remember that keyword older. Things may not work correctly, fall apart, or it may not even start up.
When comparing prices, understanding what you are getting for the price is essential. As older RVs may be nice and do the trick, you may need to pay a little more to get everything your heart desires, plus most of the newer ones come with a better warranty.
HOW MUCH DOES AN RV COST: EXTRA UPGRADES
As we stated above, upgrades come in many forms, such as bed size, cabinet space, having a washer and dryer, large shower, fireplace, and a top of the line kitchen. So, when you ask, " How much does an RV cost," it is based on more, what do you need in your RV?
You can go as far as picking out the marble counter, the color of your furniture, back up cameras, wifi extender and much more. It is like buying a new home before they build it. With each upgrade comes with an increase in the final price.
While it may be helpful to have six beds, do you think it necessary if there is only going to be two of you using the RV?
Unfortunately, many salespeople will try to sell you the most expensive piece knowing you don't need an RV that big.
How Much Does an RV Cost: Types of RVs
The choices on types of RVs are endless and have so many different designs. Though, there are three main types of RVs: Class A, B, and C.
Before going to a salesperson, you may want to understand better what each class of RVs are and which is a better fit for your needs.
CLASS A
If you are looking for luxury, this is the RV for you, but we hope you like spending money on gas. This Rv has the worst fuel tank ever, getting an average of 8 to 10 MPG (miles per gallon).
The frame on the Class A RVs is heavy duty, made similar to an 18-wheeler. They build them on a commercial bus chassis, commercial truck chassis, or a vehicle chassis. Also, with a Class A, you may choose between a diesel or gas recreational vehicle.
Plenty of storage and more interior room is what makes some customers fall in love. If you plan on spending a lot of time in your RV, this may be the perfect match for you. You may end up spending more money on an RV than you will on buying a home though.
Now, since it truly depends on all the extras you want with your RV, there is not an exact price, but here is an example:
WINNEBAGO
Straight off the lot, with some the fancy upgrades and if it is diesel, you are looking at an estimated price tag of $250,000 to $440,000. Yes, that is a broad range, but please remember it all depends on what you are looking for.
While as a gas one as a price range of $115,000 to $200,000, and believe us when we say it has some fantastic features.
Check out the amazing new 2019 Winnebago Horizon 40:
CLASS B
This one is for our adventurous readers, and Class B is almost like an oversized van. It has room for you to stand, comes with a kitchen, restroom, and a bed.
Now, you may think wow that is a lot but did I mention the size of those things? They are all tiny, and it cannot carry over six people comfortably, and usually comes with a Murphy bed.
Class B is the best fuel efficient RV of the three classes, and if you are one that likes spending time outside, then this is for you. Most Class B RVs come with an awning, so you can look at the amazing surroundings while under some shade.
Unfortunately, we can not show you every Class B available, but here is an example of one:
AIRSTREAM
You probably already know what an Airstream is. Think silver RV with rounded corners sitting at Woodstock.
This RV only come in gas and can seat four to nine people comfortably. It comes with a price range of $150,000 to $230,000, depending on how many it sleeps and the upgrades.
The most expensive Airstreams have a standing shower that is separate from the toilet, and I don't know about you, but that is a must for me.
Take a moment and look at this awesome Class B 2019 RV:
CLASS C
For those of you that travel with your spouse and children, this may be the one for you.
It is built with a truck or van chassis and is a little bigger than Class B but smaller than Class A. Class C is the RV you see with a bit of hangover above the driver's front window. That extra space is either used for storage or a bed.
Class C also comes in either diesel or gas, and some companies have different models of each kind.
FLEETWOOD
Fleetwood only offers one kind of each gas and diesel, but depending on the year, it will give you an idea of what prices you may pay for a Class C. Diesel RVs come in a price range of $130,000 to $145,000.
While a gas Class C RV has a price range of $90,000 to $135,000, a significant difference I know, but it comes down to how simple of an RV you can live with.
Please check out this fancy 2019 Class C RV:
THINGS THAT ARE LIKE RVS
If after checking into these different classes of RVs, you think they are too large for you or you want to be able to drive your car around wherever you go, then there is another option.
You could always look into pop-up trailers or fifth wheel campers.
When buying a pop-up trailer or fifth wheel camper, it does make some things easier for those who do not just camp. If you are like my family and love to camp but also want to drive around and see the sights without having to take everything with you, then a trailer may be best.
MANY DIFFERENT OPTIONS
When having more options, it may get a little confusing, but if you know what you need in an RV than it will easy to decide.
Having options, you never knew about is great because it may be something you need to have when using an RV.
So How Much Does An RV Cost?
The answer is: it just depends.
We can't give you an exact dollar amount because the answer to your questions, "How much does an RV cost?" really just depends on what you want. Do you want a large RV or a small one? Do you want all of the bells and whistles, or are you a more minimalistic type of person?
It all depends on you.
What kind of RV are you going to buy? Let us know in the comment section below.